21 Highland Circle-Needham, Massachusetts 02494
Sometimes glass breaks beyond repair or is completely missing. There may also be instances of ill-informed repairs or mismatched replacements made in the past. Since the objective is to maintain as much of the original fabric as possible, replacing glass is a last resort. In these cases, the missing pieces will be replicated with all the detail and surface treatment of the original. To distinguish a replicated piece of glass, the edge of the new piece is signed by the artist, with the name of the studio and the date of replication. This will not be visible because it will be covered by the lead came, but during repairs in the future, craftsmen will see the signed piece and know that it is not original. The replicated work will also be noted in the documentation. To read about paint conservation click here.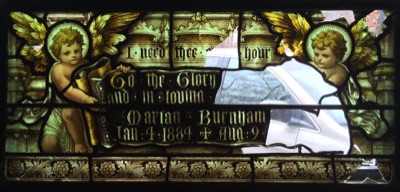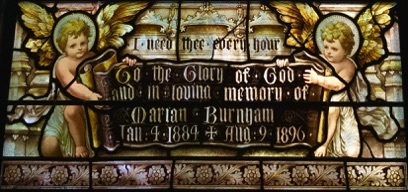 Section of a window from Emmanuel Church in Boston severely damaged with broken and missing painted pieces.
Damaged panel after restoration and paint replication of broken and missing pieces.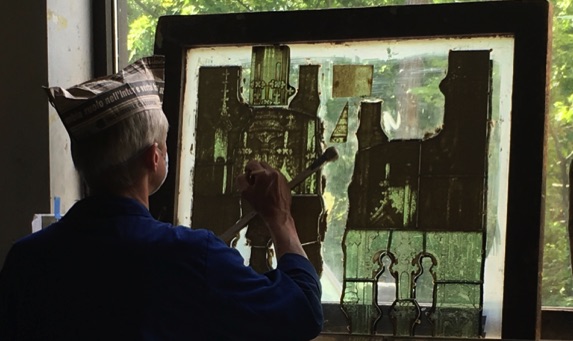 Our incredibly skilled artist and painter Matthew Fallon during paint replication.

21 Highland Circle - Needham, Massachusetts 02494