21 Highland Circle-Needham, Massachusetts 02494
Recently Completed Projects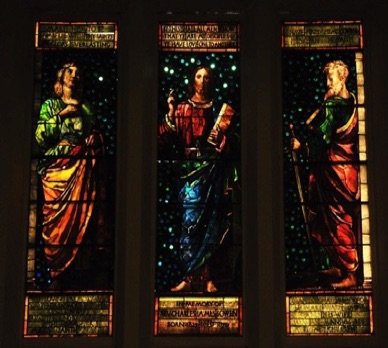 McMullen Museum, Boston College
John La Farge, 1889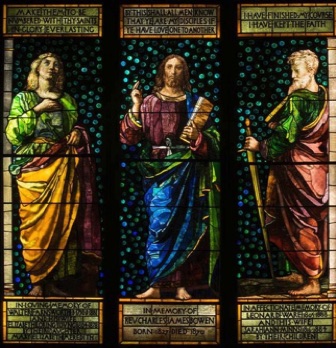 Emmanuel Episcopal Church - West Roxbury - "The Harpist" - John La Farge, 1897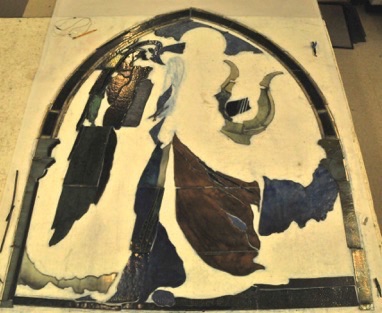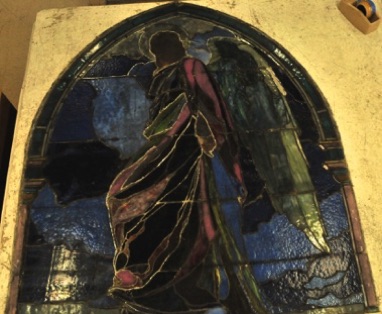 Interior view before removing layers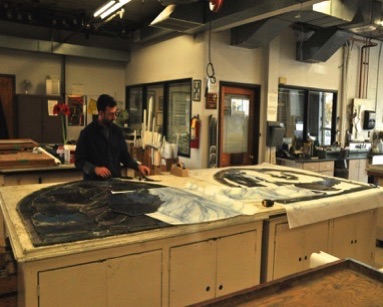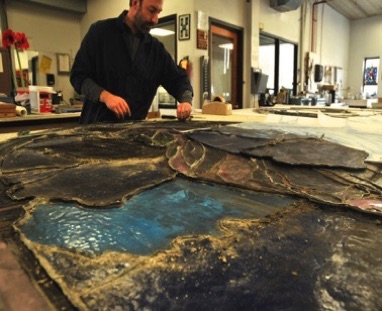 First interior layer being removed
Detail of first interior layer being removed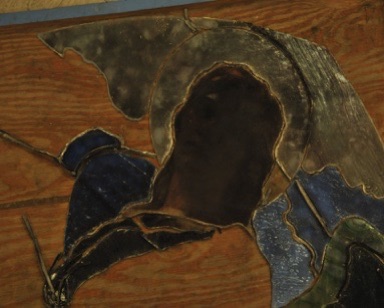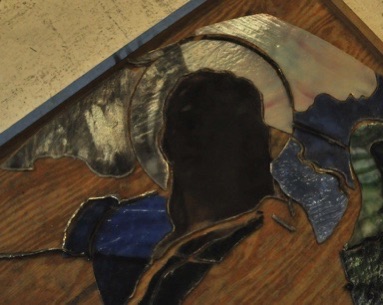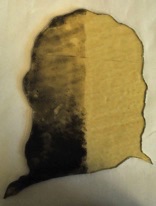 Detail of first layer before cleaning
Detail of first layer partially cleaned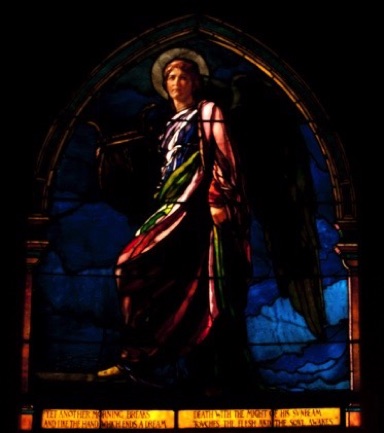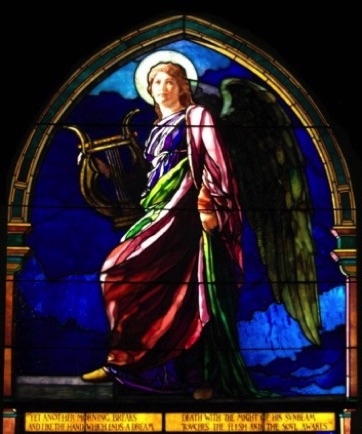 Before restoration, March 2013
After restoration, September 2013
Designed and fabricated by the great artist, John La Farge, "The Harpist" window was installed in 1897 in the Main Sanctuary of Emmanuel Church, a small English Cottage  style building South-West of the City of Boston. I was first contacted to inspect the window several years ago as parishioners were concerned that the window started to exhibit a slight deflection at the bottom. At that time I did not feel the deflection was severe enough to warrant removal of the window, but suggested that it should be monitored periodically. At one of my visits approximately two years ago, I noticed that the deflection was worsening and there were light leaks in several areas of the window, and suggested that the window should at this point be removed and restored before its condition deteriorated. The window was removed this past January and work has began in the studio with much progress. The window is heavily plated with three layers throughout, large areas with four layers and some areas with five layers. The interior surface of the glass was covered with an enormous amount of black soot, most likely from years of candle smoke and an old furnace. As to be expected, the soot penetrated between the multiple layers greatly diminishing the quantity and quality of light transmission. After documentation was completed, we removed the window from its frame and started removing the layers, taking rubbings of each of the layers as we progressed until we arrived at the bottom, single layer which as we expected and anticipated, is incredibly detailed with over a thousand pieces of glass. As always, our goal was to retain as much of the original fine leading of the window and limit the complete re-leading to only where necessary. We gently removed all of the old waterproofing compound from under the original leads, to ease the flattening  process, and repaired all cracked glass using Hxtal epoxy. The only area that needed complete re-leading was the perimeter borders. Glass was cleaned and washed with a mild solution of warm water and Triton XLN-80, a non ionic surfactant.  The window was reassembled, waterproofed, support bars reattached and reinstalled January 2014.
Bigelow Chapel, Mt. Auburn Cemetery
Restoration of the Rose Window.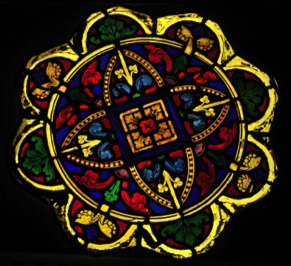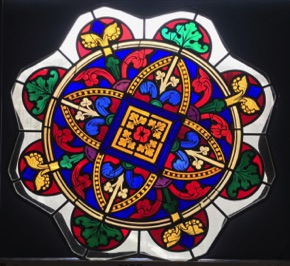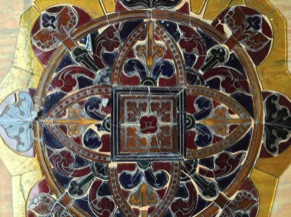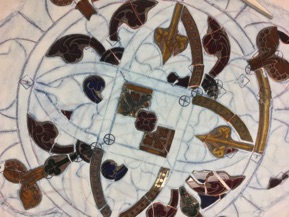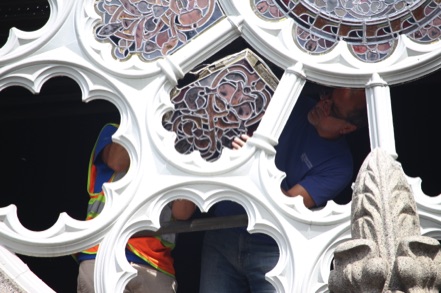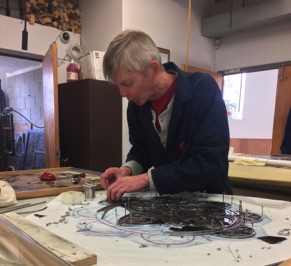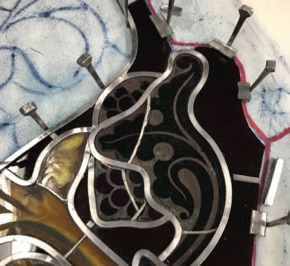 Panel dismantled and cleaned.
Glass being repaired with copperfoil.
Panel before restoration and re-leading.
Panel after restoration and re-leading.
Rose window after restoration.