21 Highland Circle-Needham, Massachusetts 02494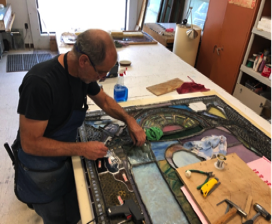 Recently Completed Projects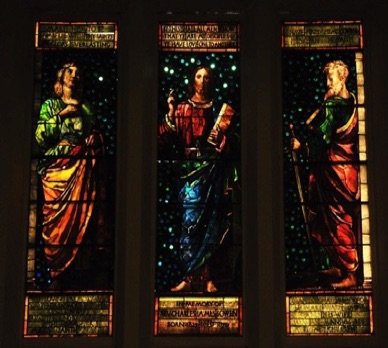 McMullen Museum, Boston College
John La Farge, 1889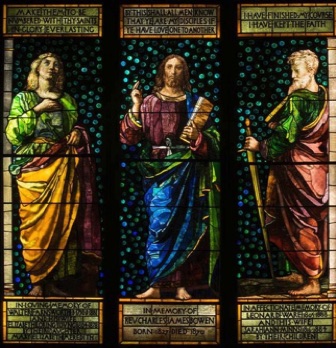 Acorn Hall - Morris County Historical Society
Morristown, NJ
Conservation of the St. Cecilia window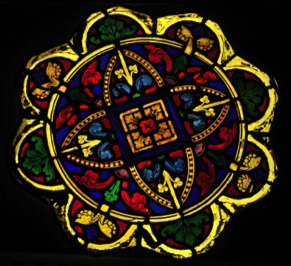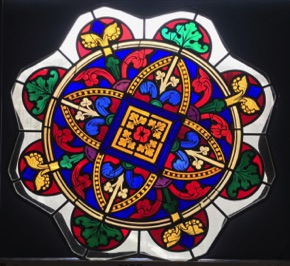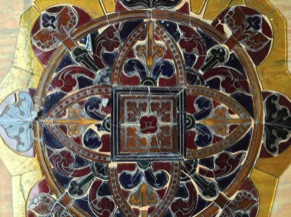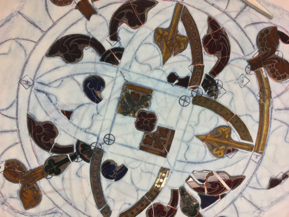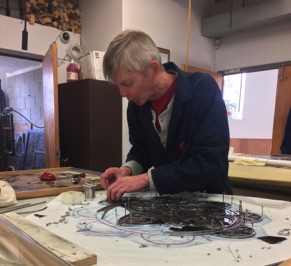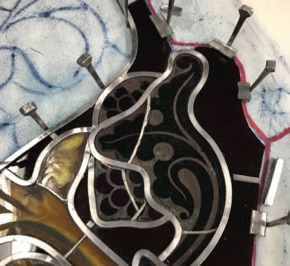 Panel dismantled and cleaned.
Glass being repaired with copperfoil.
Panel before restoration and re-leading.
Panel after restoration and re-leading.
Rose window after restoration.

21 Highland Circle - Needham, Massachusetts 02494
Bigelow Chapel, Mt. Auburn Cemetery
Restoration of the Rose Window.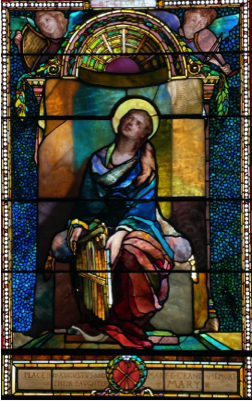 The St. Cecilia window was designed by John Humphreys Johnston. The window was commissioned by Mr. Augustus E. Crane and his wife, Mary E. Crane, in 1886, in memory of their daughter, Mary Hone Crane (1849-1876). The St. Cecilia window was fabricated with a variety of textured opalescent glass, with at least two layers of glass throughout, with three to four layers in some areas, using small flat leads measuring approximately 1/8" and 3/16", with some 3/16" round profile lead found mainly along the outer border. Most of the plating (layers), was applied to the exterior of the window, using small flat "H" leads measuring 1/8", and additional plates were applied to the interior of the window in specific areas, wrapped separately in 1/8" "U" leads.
It is important to state that the most important goal from the beginning of this project, was to retain as much of the original lead as possible in this window, from both a conservator's point of view and an historical point of view. Only where absolutely necessary, was lead replaced. After in studio documentation was complete, all plates were removed from the interior and exterior, and glass cleaned with a mild solution of Orvus and warm water. Cracked and broken glass was repaired with Hxtal Epoxy. Plates were reinstalled in their respective location, the lead housing the plates was folded back and flanges attached where necessary. The window was then waterproofed, cleaned and installed in a new steel frame. The window in its steel frame was installed in a lightbox, illuminated with an LED panel. The completed window was delivered to the Morris County Historical Society in Morristown, NJ where it is on display at Acorn Hall.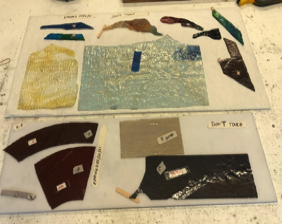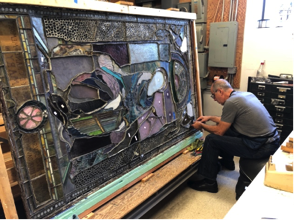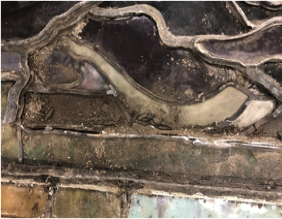 Some of the plates in trays after being edge-glued.
Pieces edge-glued with Hxtal epoxy curing.
Reattaching exterior plates.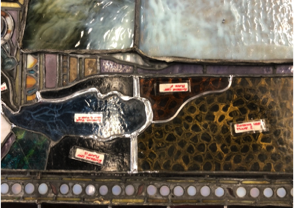 Detail of exterior plates reattached.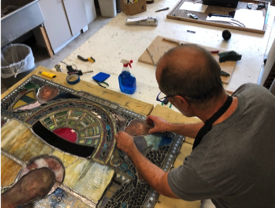 Reattaching right cherub's face.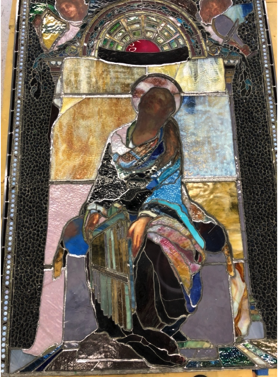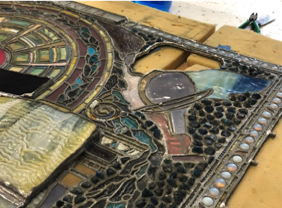 Right cherub's face removed.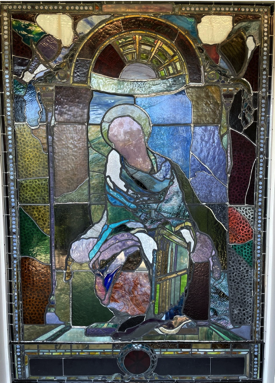 All interior plates reattached.
All exterior plates reattached.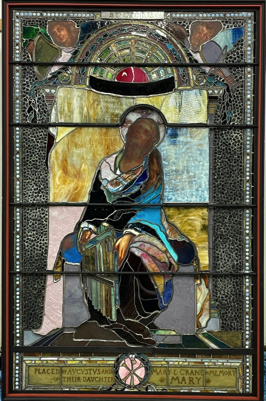 After conservation reflected light.
After conservation transmitted light.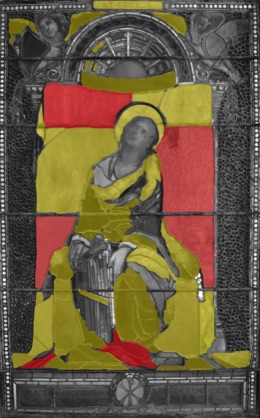 Location of interior plates.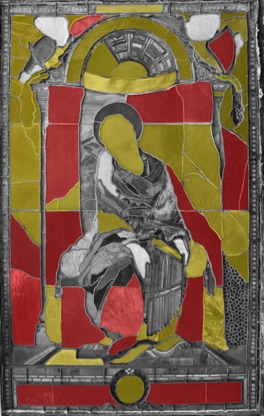 Location of exterior plates.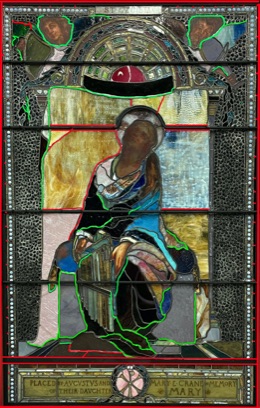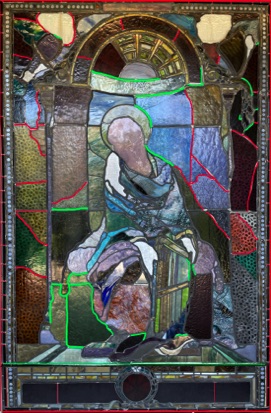 Interior new lead and flanges location.
Exterior new lead and flanges location.