21 Highland Circle-Needham, Massachusetts 02494
In historic restoration the goal is to retain the original glass. With the introduction of modern materials and techniques, repairing cracked or broken glass has evolved to the point where repairs are almost invisible even under close inspection. Besides copper foil repair, it is possible to edge-glue cracked glass, restoring the aesthetic beauty of the original window.
In addition, an important attribute of modern restoration is reversibility. Repairs are made that can be undone sometime in the future without damaging the original glass.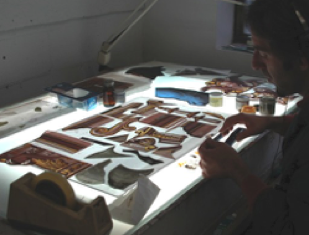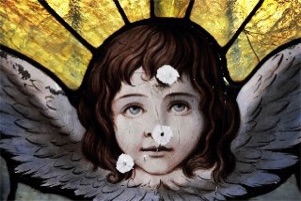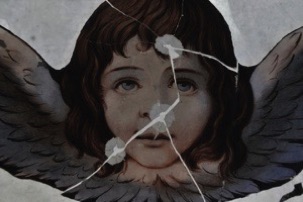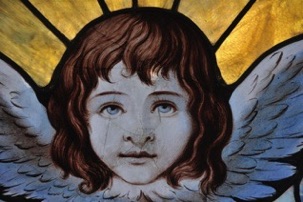 Before and after conservation using Hxtal Epoxy tinted with Oresol pigments and artist paints

               detail "Scott Baldwin Mausoleum" Forest Hills Cemetery, Boston, MA
Before and after conservation using Hxtal Epoxy tinted with Oresol pigments

  (detail "The Second Coming" by Nicola D'Ascenzo - Princeton University)
Before and after conservation of Tiffany window using Hxtal Epoxy tinted with Oresol pigments

    West Parish Cemetery Chapel - Andover, MA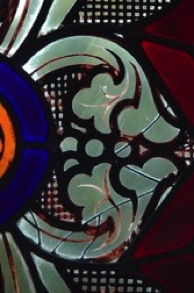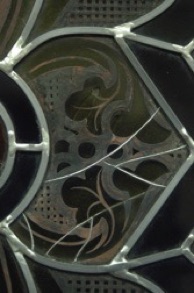 Repairing and conserving damaged glass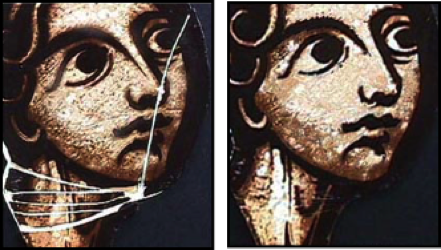 21 Highland Circle - Needham, Massachusetts 02494